beat your friends
Go as far as a duck can!
the further you go, the more points you score! Try to go as far as possible in this endless adventure.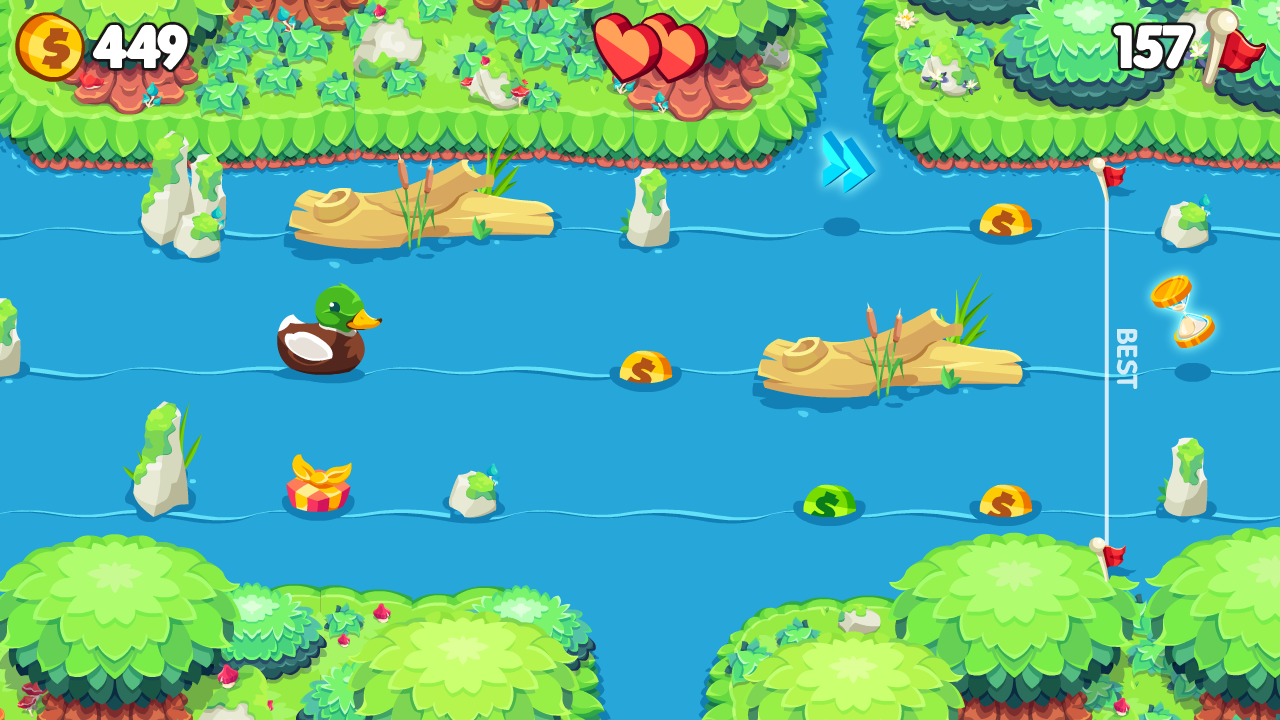 tailor-made worlds
Discover ten awesome worlds!
run as far as you can and unlock new worlds, each one bringing its own surprises.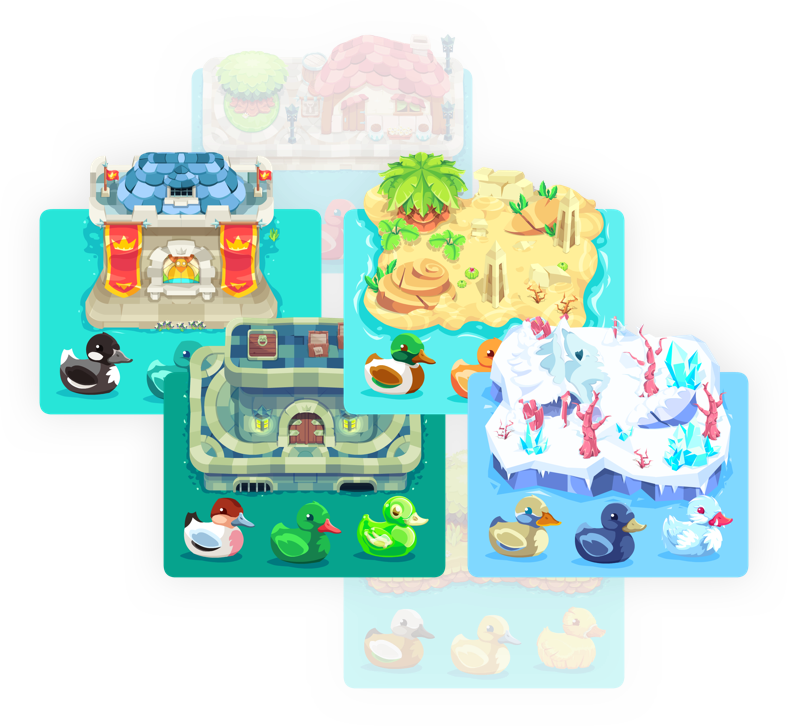 your personal ducky collection
Collect and customize 50+ duckies
Unlock new ducks and have a wonderful ducky collection. Find skins while you travel and customize your duckies